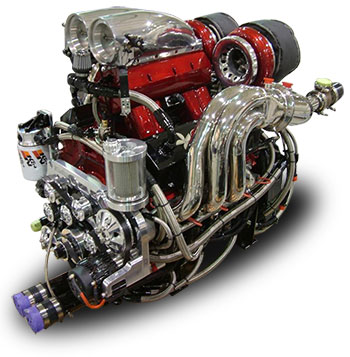 Welcome to Brad Smith Power...
THIS IS WHO WE ARE AND WHAT WE DO!
From Mild to Wild, we've done it all!
Whether your looking for 1800 Hp go fast catamaran engines or 500 Hp pleasure or poker run packages, Smith Power has been building sucess stories since 1998.
Coming from a racing back ground and a whole family of drag racing and hot rodders, Its easy to see why Brad would devote his career and passion into creating the finest horsepower engines money can buy. Following in his dad's footsteps of building drag racing and circle track engines Brad has brought the (family business) to a heightened level by building bigger, better, and more innovative engines for offshore and poker run customers. With reliability and more power for dollar as a commitment, Smith Power has become a house hold name in the boating industry.

Smith Power has everything they need to convert customer dreams and goals into a reality. From their EFI and tuning capabilities, to their in house dyno, innovative fabrication and rigging, they have what it takes to build it right the first time.